This platform was created to offer solutions, problems, challenges, and hurdles typically encountered during the processes of acquiring, creating, writing, availing content in the market, and creating value. Our services help those procrastinating, facing writer's block, unable to formulate and conceptualize an idea, and those with brilliant ideas but are unable to start because they do not know how. We are not here to replace the writer. Instead, we are here to facilitate, speed up, and simplify the process, and unleash the writer you have always suspected to be inside you. Our clients' input, perspective, and authentic insights are absolutely indispensable from what we do.
We provide high quality written, transcribed, translated, or audio content coupled with outstanding customer service to individuals or businesses seeking to outsource their content creation process. Focusing on ghostwriting, book formatting, kindle direct publishing, content writing, cover design, proofreading, translation, and other consultation services, this platform is determined to ensure that every client we deal with is completely satisfied.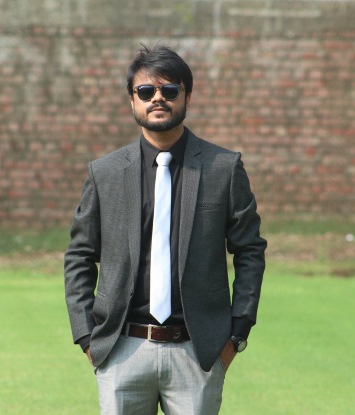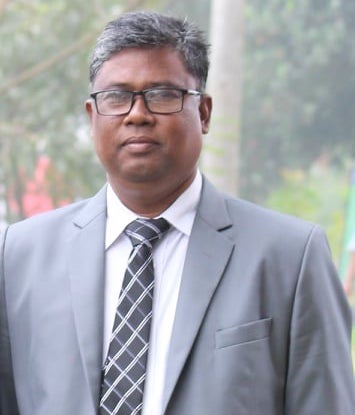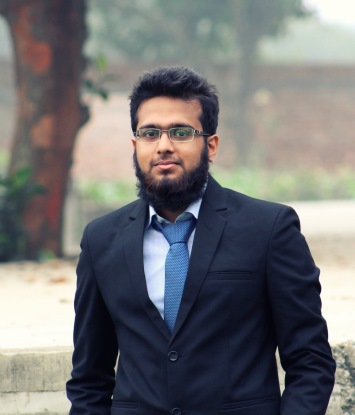 Md. Mahbub Alam
Digital Marketing Expert
Mohammad Farhan Rakib
Asst. Project Manager
We provide high quality written, transcribed, translated, or audio content coupled with outstanding customer service to individuals or businesses seeking to outsource their content creation process. We focus on ghostwriting service, book formatting service, kindle direct publishing service, content writing service, and cover design service, ready books service, proofreading service, audio book service, book translation service, and consultation service.
We also offer extensive services in the post-publishing area, including social media marketing, promotional activities, and targeted strategic approaches aimed at creating traction within the publishing platforms.
Client-centricity is our overarching ethos; our drive focuses on delivering work that meets the exact needs, wants preferences, and expectations of our clients. Our clients' input, perspective, and authentic insights are absolutely indispensable from what we do; in this regard, we work collaboratively with our clients to generate a product that is consistent with stated excitations and preferences.
Our consultation work focuses on niche genres and areas of publishing and marketing. Technical areas such as kindle self-publishing, optimal promotion, and exposure of the book to potential or targeted market segments are crucial in the success of an author. We provide these support services based on research and experience of the contemporary literary market dynamics, trends, and patterns.
Your rough literary concept or idea can be animated into valuable content by our writers working around the clock. Whether your idea is honed and targeted or rough and at its infancy, our writers will work with you to ensure that your ideas and preferences are included in the content. We work to produce work that not only meets your standards and expectations but also stands a chance of having an impact on the competitive market. We strictly respect our agreements with our clients regarding ghostwriting services, including non-disclosure agreements (NDAs), and maintaining their anonymity and confidentiality where preferred.
Presentation and visualization are essential aspects of a book that often fly under the radar of many people. However, in the current literary environment, adopting a reader-centric approach allows us to format books not only to meet the taste of readers but also to turn their reading into an enjoyable experience. This offers an edge for you book in the market. Our staff works with high precision focusing on different formatting depending on your preferences. Our services are anchored on prevailing best practices and latest trends in the literary world, giving you an edge with readers.
Our kindly publishing specialists offer you a support service system for kindle direct publishing. Some of the areas we offer services include registration, filling out all the necessary information about your book, choosing the optimal rights for your book, royalty rates, and pricing of your book. Our role is mainly advisory and facilitating, although we can step in and help further if you need it. We aim to offer as much help as required for successful kindle publishing.
Our talented content writers offer professional, targeted, customized, and personalized services. We match your project with writers that best suit your needs. All you need to do is tell us what you want, and we start writing. Our client-centric approach is designed to ensure you are satisfied with the services we offer.
Our cover designers, armed with creativity and understanding of the readership, work to create a cover design worthy of a NY Times bestseller. We will use your preference to send you at least five cover concepts and work on them until they meet your expectations and preferences, ensuring that you are 100 percent satisfied. 
Our expertise extends beyond content creation, formatting, and publication process. Our reach also focuses on reader trends, patterns, behavior, and shifting dynamics. This keeps us grounded to the ultimate source of value – consumer expectations and preferences. In turn, this knowledge and insights give us the edge in offering ready book services that add value in the process of creating the content (reader-centric). It also ensures that the book is ready in areas such as marketing (conventional methods, social media, and other promotional platforms) and targeted approaches that help expand traction once in the market.
Our proven proofreaders will work on your book or content to fine-tune the structure, flow, composition, and even tone of the work depending on your preferences and instructions. Our proofreaders aspire to add value to your content by working with you every step of the way to produce a more refined, customized, targeted, and personalized product.
For the fans of the spoken word, audiobooks are essential. We offer diverse, dynamic, and flexible audiobook services. Our work is driven mainly by your preferences and specifications for the audiobook. Our staff offers audiobook services in different languages, giving us a diverse reach of audience, and thus an edge in the market for the subject book.
Our translators offer unique services that aim to preserve not only the core thesis of the book or content but also replicate the tone and mood that are oft-lost during translations. Our translation process is typically based on extensive research and a consultative approach where translators work as a team, building consensus on the translation. The process also includes a bidirectional communication with our clients to ensure that their preferences, suggestions, and instructions are incorporated into the translation process.